Every time Maybelline mascaras go on sale at the drugstore, there's always one person holding a fistful and panicking/dazed/confused as to choosing which tube to buy.

I don't blame them. I've been there....which totally explains why I have 5 tubes....

I really don't know why Maybelline decides to release a new mascara practically every month (seriously man, its like they have nothing better to do each month than repackage a previously existing mascara and call it a ~new~ one)(eg. 'Falsies Flared', 'Falsies Black Drama', 'Cat Eyes Colossal' 'The Colossal Smoky Eyes'...ja feel??!?)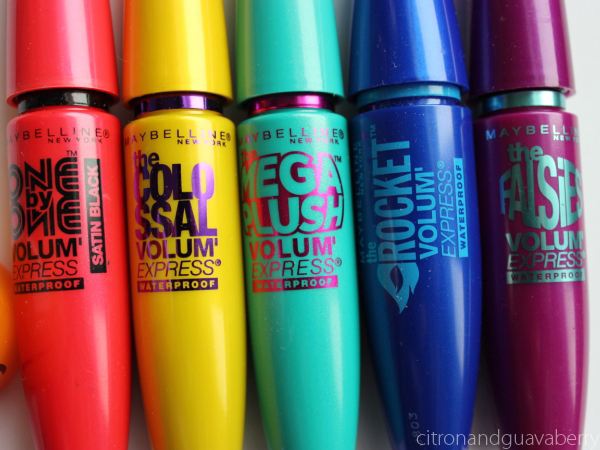 BUT, complaints aside, pretty much everyone agrees that Maybelline generally makes fantastic mascaras. But with a multitude of their mascaras out, how on earth does one even choose which to try????!
IT'S OK, I GOT YO' BACK. WE GON' SEE AND TEST SOME CLAIMS OF THE VOLUM' EXPRESS LINE, AITE?
The Colossal:
- "7x the volume"
The Falsies:
- "False lash effect; More visible lashes; Fills in the gaps; Instant volume"
The Mega Plush:
- "Massive + supple volume; Mega volume, no brittle feel"
One by One:
-
"Bold volume without the bulk"
The Rocket:
- "Explosive volume, even from root to tip; 6x clump-free volume"
........ooookay. What does it all mean? Because these diagrams are hella awful ಠ_ಠ
So yeah I made my own chart.
(BLOW IT UP, BLOW IT UP!)(All mascaras are waterproof)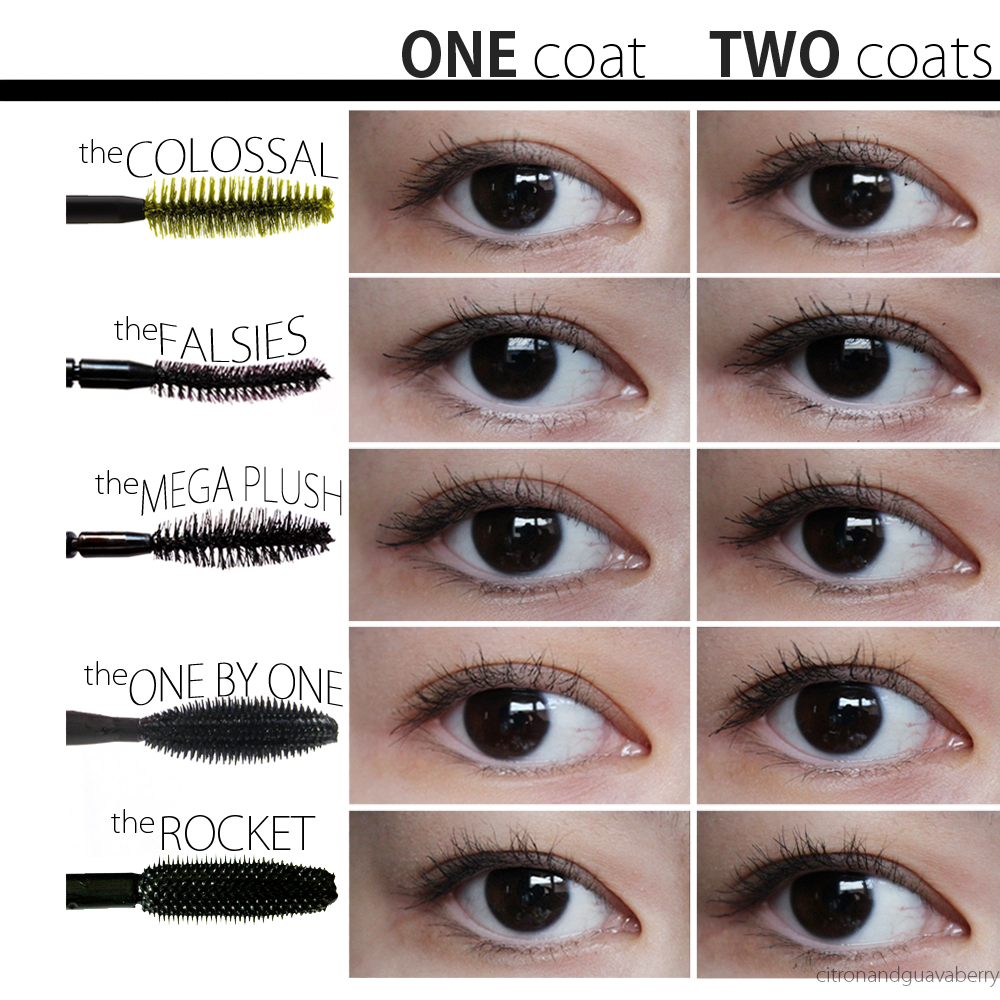 Let's be real here. Eye charts are scary, and this chart really did remind me of this gal:
_____________________________________________________________________________

NOTES

Colossal
- I enjoy this mascara!
A little length, a little volume; love how natural this appears on the lashes! (So yeah, definitely not "7x the volume" that Maybelline claims)
Falsies
- Personally not a fan of the curved shape of the wand.
Makes applying mascara slightly weird for me.
- Smudges on the lower lash line
, despite claims of being 'waterproof'. If you have super oily lids like me, stay awaaaaaaaaay.
-
Definitely does give a 'false-lash' effect
; definitely more lengthening than volumizing. I do feel like it clumps my lashes together to make them more visible/dramatic. Make sure to separate clumps after several coats with a spoolie, because it can get very clumpy.
Mega Plush
- Love how natural it appears, even after several coats.
- WAND IS AWFUL.
I originally thought the Mega Plush wand would be stiff and easy to bend, but it's basically just a flimsy sham of a wand that requires more pressure to apply properly.
- Formula does smudge on lower lash line despite 'waterproof' claims.
If you have super oily lids, watch out!
One by One
-
Tube automatically wipes off excess mascara.
So convenient, and it makes the lashes less likely to clump. Definitely "bold volume without the bulk"!
Rocket
-
LOVE LOVE LOVE. The tube also automatically wipes off excess mascara, depositing minimal mascara on the lashes to add length and volume without clumping.
Definitely "explosive volume from root to tip"!
-
Pigmentation could be a lot better though
, since it's not nearly as dark as the other mascaras.
_____________________________________________________________________________

CONCLUSION
The ones I really enjoyed include the Rocket, Colossal, and Mega Plush (despite the awful wand), because I really do enjoy the natural look.
However, you can definitely build all of these for more ~thick~ and ~luscious~ lashes.
Some of these waterproof formulas do smudge on my oily lids, but others have said it doesn't smudge for them, so it really depends on your own lids.
A majority of them do tend to look the same, so don't sweat if you're at the store being indecisive as to which to purchase!
Have you tried any of these mascaras? Which of Maybelline's mascaras are/is your favourite(s)? ʘ‿ʘ
Have you ever opened up 4 tubes of mascara at once?