(The amount of hauls I've been pulling as of late is ridiculous. I feel like I'm just shoving my consumerism in your faces ;-;) (Also, excuse the lack of consistent posting, it's the final weeks of uni, which means PAPERS ASSIGNMENTS QUIZZES REPORTS IN YO FACE)
This past weekend, I took a trip to Michigan, and every time I go to the States for a shopping trip, I get so angry.
"WHAT THE ACTUAL FUQ, AMERICA??!??!!?" I would scream in my head as I stroll down aisle after aisle in Walmart, with aisle after aisle presenting the most outrageous and ridiculous products. Instant kettle corn popcorn? You got it! Have you even seen how many brands and varieties of frozen pizza there are in Walmart??? INSANE. WHY DO YOU GUYS EVEN HAVE 'OREO PIE CRUSTS'???? EXCUSE ME???

Can someone mail me a green card pls?


Don't even get me started when I finally found the e.l.f and NYX section at Target. I was ready to break down and cry on the spot.

Yabber yabber yabber, yeah, I know you're just here for the haul.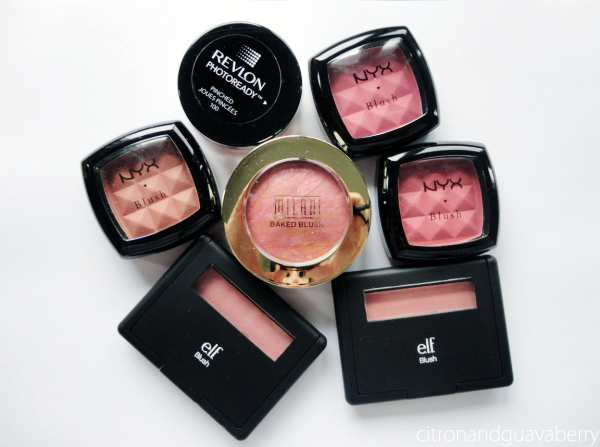 If you're new to my blog, well, you should know I'm a blush fiend.
I was trying hard not to sob after I found an extensive section of NYX at Target. CAN YOU BELIEVE THE BLUSHES ARE ONLY $5???? BLASPHEMY. AND THE ELF BLUSHES ARE ONLY $3!!!! WHAT THE WHAT??????
Anyways, I picked up:
NYX's 'Terra Cotta', 'Pinched' and 'Mocha'
E.L.F's 'Tickled Pink' and 'Mellow Mauve'
Milani's 'Berry Amore'
Revlon Photoready Cream Blush in 'Pinched'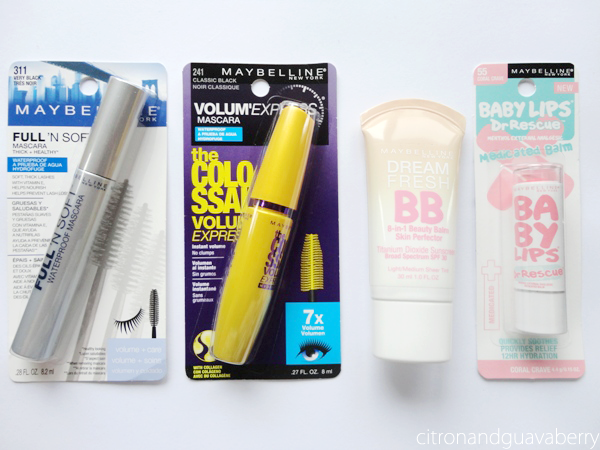 I didn't even realise I had picked so many Maybelline products...
I got:
Maybelline's 'Full N Soft' mascara (we don't have these in Canada!)
Maybelline's 'the Colossal' mascara
Maybelline's Dream Fresh BB (as backup)
Maybelline's BabyLips Dr. Rescue in 'Coral Crave' (haven't seen these in Canada yet)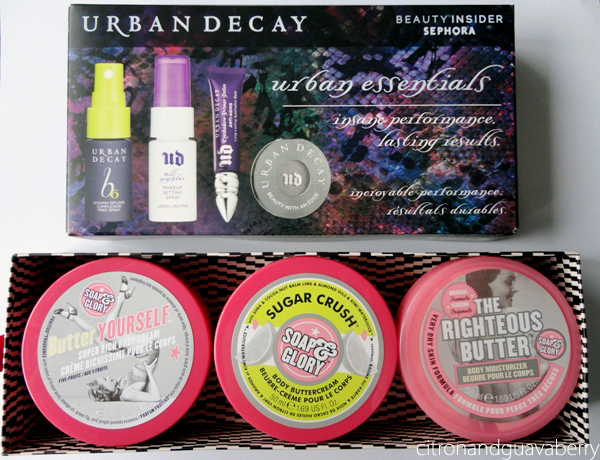 I snuck into a Sephora, and felt like I had hit the jackpot when I found out the location sold Soap and Glory, so I got a mini body butter trio. I also got Urban Decay's 'Urban Essentials' set for 500 pts.
(I mean, I kinda only got the trio for the SUGAR CRUSH. THAT STUFF SMELLS HELLA AMAZE)
I picked up
Bumble and Bumble's 'Brilliantine'
after seeing it on
Daphne's
blog (~dat lush hair~ yo), and her hair was so hairporn that I decided to pick this product up for myself.
Also picked up Simple's 'Cleansing Facial Wipes' because I love this stuff. (Strange as it sounds, this wipe smells like mushrooms to me)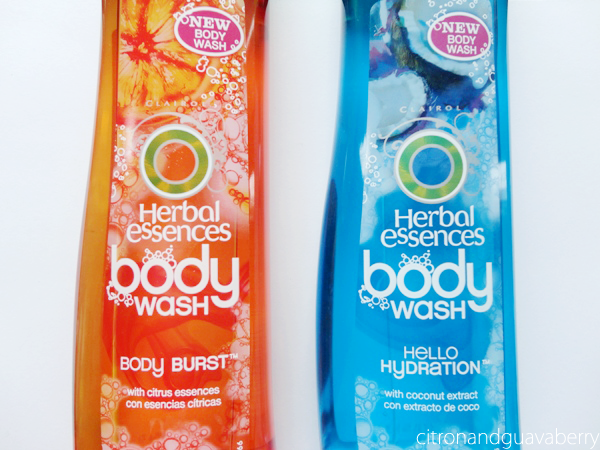 YOOOOOOOOOOO I stood in disbelief when I saw these. DID YOU KNOW THEY MADE SHOWER GELS? RIDICULOUS. I'll have to try and not confuse them with shampoo when I'm in the shower!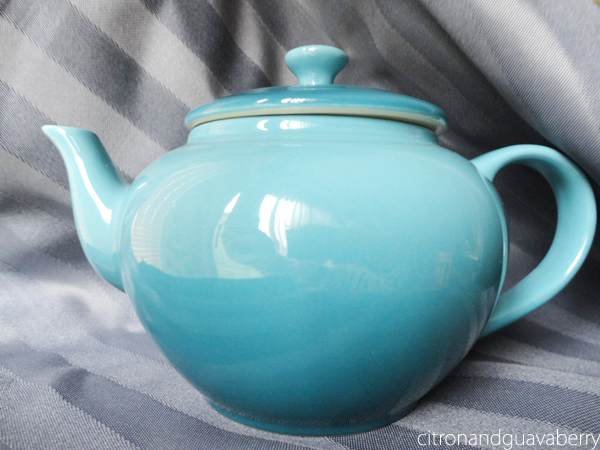 Non-beauty related, but I bought my first teapot! :3
(Also bought a decent amount of scarves and sweaters in the States, heh)
GRATUITOUS SHOTS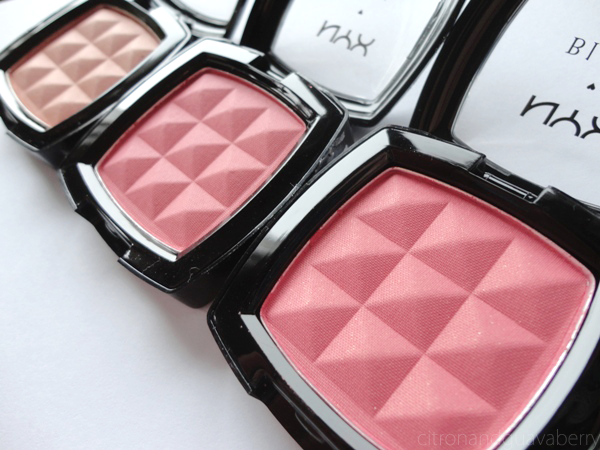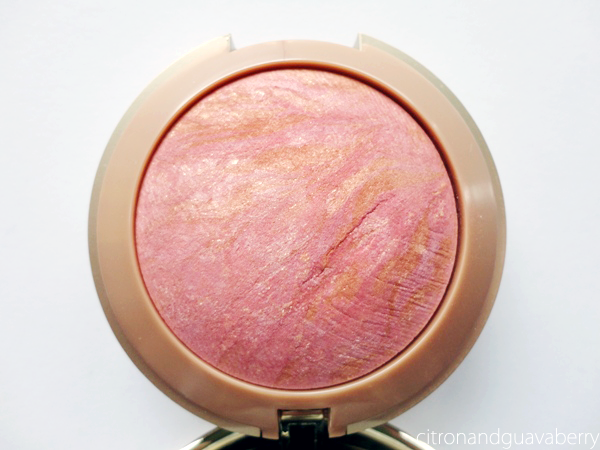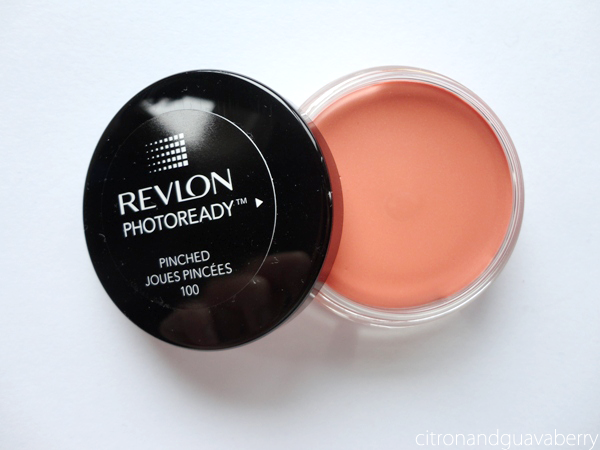 ______________________________________________________________________
SO, have you guys started Christmas shopping? Hauled anything as of late?
ʘ‿ʘ